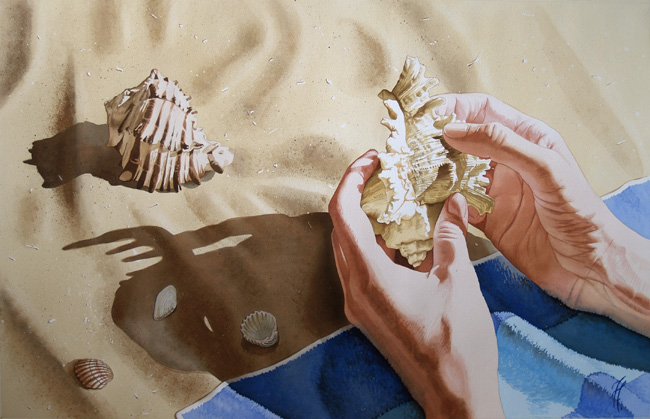 Flores saladas, acuarela, 100 x 62 cm


Salty flowers, watercolor, 100 x 62 cm
Flores saladas forma parte de una serie de obras en las que manos y pies se converten en protagonistas de pequeños momentos diarios.
Si estás interesado en ver imágenes de la obra con más calidad, conocer su precio o cualquier otro particular, contacta conmigo.
Salty flowers is part of a series of works in which hands and feet become protagonists of small daily moments.
If you are interested in seeing images of the work with more quality, know its price or any other particular, contact me.