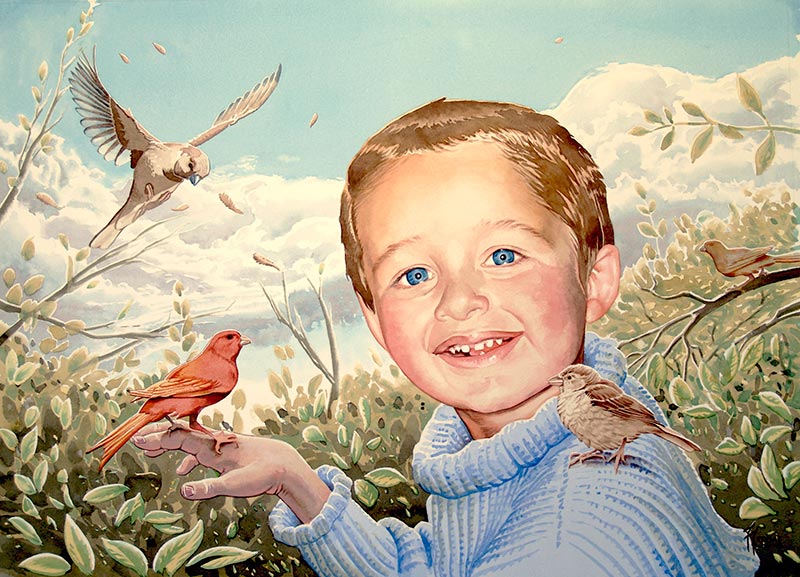 Retrato infantil, particular, acuarela 50 x 35 cm.


Child portrait, particular, watercolor 50 x 35 cm.
Retrato infantil por encargo. Desde hace bastantes años ya, trabajo el retrato con diferentes técnicas como el lápiz, pastel, óleo, acrílico o acuarela. Me adapto a las peticiones de los clientes, pero siempre ofrezco la posibilidad de ir más allá. Con sugerencias en la composición, las poses o la mirada, los colores, e incluso ambientando la imagen en escenarios imaginados que resalten a las personas.
Si quieres hacerme alguna propuesta, o deseas conocer precios, contacta conmigo.
Child portrait on request. For many years now, I work the portrait with different techniques such as pencil, pastel, oil, acrylic or watercolor. I adapt to customer requests, but I always offer the possibility to go further. With suggestions on the composition, the poses or the look, the colors, and even setting the image in imagined scenarios that highlight people.
If you want to make a proposal, or want to know prices, contact me.