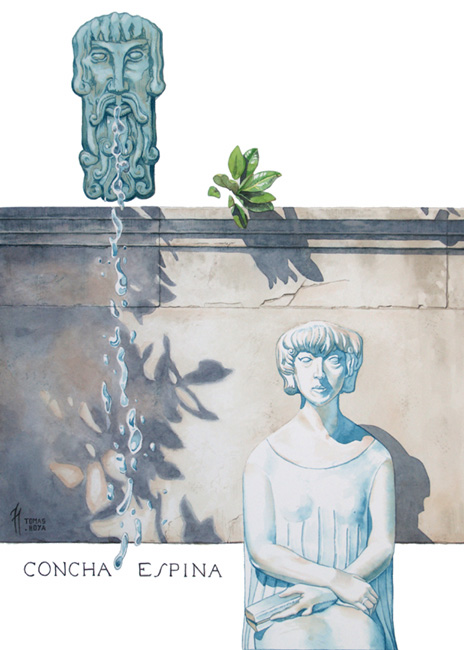 La fuente y la palabra, acuarela, 25 x 34 cm.


The source and the word, watercolor, 25 x 34 cm.
La fuente y la palabra homenajea a Concha Espina, natural del pueblo de Mazcuerras, Cantabria, escritora ilustrada y una de las mentes más preclaras de la literatura española de la primera mitad del siglo XX.
En la pieza hago una reinterpretación, con toque fantástico, de la fuente monumento que se le dedicó en la ciudad de Santander, en Cantabria.
Si estás interesado en ver imágenes de la obra con más calidad, conocer su precio o cualquier otro particular, contacta conmigo.
The source and the word honors Concha Espina, a native of the town of Mazcuerras, Cantabria, an illustrator and one of the most pre-literate minds of Spanish literature in the first half of the 20th century.
In the piece I make a reinterpretation, with fantastic touch, of the monument source that was dedicated to her in the city of Santander, in Cantabria.
If you are interested in seeing images of the work with more quality, know its price or any other particular, contact me